We are the Adult Education Division of the Arkansas Department of Career Education (ACE). Since 1965, we have served more than one million adults across the state of Arkansas.
There are hundreds of Arkansas adults who lack high school diplomas and the skills and knowledge to succeed in the twenty-first century workforce. This impacts every community in Arkansas. It's devastating to the adults who want to fulfill the American dream of a better life for themselves and their families.
Trenia Miles, Ed.D.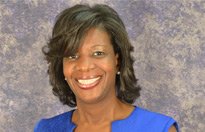 Deputy Director
Department of Career Education, Adult Education Division
Mission Statement
To provide adult learners with the tools to improve and refine their academic skills, attain the General Educational Development®  Credential, and the life skills that prepare the citizen for self-sufficiency and improvement in the quality of life.
Free Services
Adult Basic Education (ABE) from 0.0 grade level to 8.9
Adult Secondary Education (ASE) from 9.0 grade level to 12.9
English to Speakers of Other Languages (ESOL)
Workplace Education
Correctional/Institutional Education (C&I)
Workforce Alliance for Growth in the EconomyTM (WAGE)
Learning Disabilities Screening
GED Testing Services
Arkansas Adult Learning Resource Center (AALRC)
Family Literacy
Did you know that 470,000 Arkansas adults did not finish high school? Adult Education and Literacy Programs serve more than 50,000 of these Arkansans every year.
More than 7,000 students passed the General Educational Development (GED®) Tests in 2011. To them this means a better job, higher wages and being able to better support their families. For Arkansas, this means a larger workforce and economic growth.
And we do so much more than GED® preparation. We help Arkansans complete job training through our WAGE (Workforce Alliance for Growth in the Economy) program and help Arkansans improve their English language skills with English-as-a-Second Language classes.
We have one of the highest success rates in the country! Approximately 77% of all students who take the pre-test and post-test show improvement in their academic skills.
Whether you want to get your GED® or talk to us about how you can support Arkansas Adult Education call us today!
1-877-963-4GED(4433)
Arkansas Adult Education Statistics
July 1, 2015 - June 30, 2016
0
ESL (English as a Second Language)
0
Correctional / Institutional Students
0
State WAGE Certificates Issued
0
Students with disabilities
AR Pass Rate
GED National Average